Top Things To Do And See In Liepaja ( Local Guide )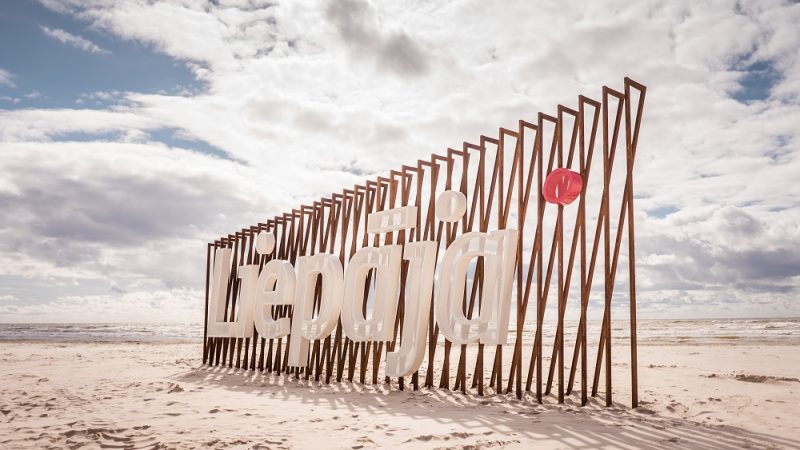 All of our handcrafted wooden watches are produced locally in Liepaja. This seaside city inspires our team every day to create unique Ovi Watch models for you to enjoy. We are proud to be a part of this charming city and we want you to get to know it as well. Summer is just around the corner and it is the perfect time to travel and explore new places. Don't know where? We have made this choice easier for you with describing top things to do and see in Liepaja below. We are certain that after reading this Liepaja city will be your next travel destination.
How to get to Liepaja
But first, you have to get there. Liepaja is located in the West of Latvia, at the coast of the Baltic Sea. The easiest way to get there from anywhere in the world is by flying to the Riga International Airport and afterwards use a bus to go to Liepaja. If it's possible, you can also get a connecting flight that goes to Riga and then to the Liepaja Airport. From Riga to Liepaja you can drive by a car, approximately 217 km or 135 miles. You can also use a train to Liepaja, but it is only possible on Fridays at 6 pm. Buses go from Riga to Liepaja every day, so it is safer to use them for traveling to our hometown. It will stop at the Liepaja Bus station. From there you can get to the city center by a tram, bus or taxi. If your airline offers a destination to Palanga Airport which is in our neighbour country Lithuania, you can drive from there to Liepaja by a bus only 60 km or 37 miles.
Places to stay
When it comes to acommodation in Liepaja, there is quite a variety to choose from. If you are looking for high-class experience, you can stay at the Hotel Promenade, which is a 5-star hotel with next to the city center with a great view of the Liepaja Trade Canal. A new addition to the hotels in Liepaja is the Art Hotel Roma which is located at the heart of the city - the Rose Square. This hotel has a modern interior with a very artistic twist, plus its location is a walking distance from most of the Liepajas main tourism objects. If you are looking for a cheaper alternative, Hotel Liva is a good choice. It is also located in the city centre. Besides, in this hotel you can purchase some of the best Ovi Watch models to make your stay a fashion statement. . It is also located in the city centre. If you are looking for an adventurous stay, 5 km from the city centre you can spend the night at the Bubble tent at the Eastern Forts. The luxury tent has a king sized bed, perfect for couples that want to experience the surroundings around them - the trees, the lake, the night skies and shining stars. And you will have all the necessary things for your comfort as well. In the area, you can have a barbecue, go swimming, fishing or do watersports.
We have several smaller guest houses and other hotels in the city as well, and you can always go for AirBnB options too. It all depends on your budget and preferences.
Places to see
The Liepaja beach is our greatest pride and joy. Our coastline stretches as far as the city goes and even further. And it is truly magnificent with its natural dunes and plains to sunbathe and Baltic sea to have a refreshing swim on a hot summer's day. We don't have the palm trees like the tropics, but we sure as hell have the best sand. It is very fine and white, just like in the Maldives or Bali. The soft sand is very pleasant to feel beneath your feet, or when drifting through your fingers.
The Seaside park - it is the most popular and biggest park in Liepaja, nearby the city centre and the beach. It has a massive and modern playground for children, skatepark, tennis courts, football stadium, tens of unique species of trees, a mini-golf course and several small summer cafés. Liepaja is a very green city and this park is just one of the many that hold the love for nature.
Zirgu sala (Horse Island) - Zirgu sala is the largest of fifteen Lake Liepāja islands. Here is more than one kilometre long landscaped walking trail that leads to the bird watching tower and further along the lake dam. During the nesting period many bird species that are threatened in Europe find their shelter on the Liepāja Lake such as the grater and little bittern etc. The lake is somewhere you can go to relax, have a picnic, watch the sunrise and watch the nesting birds.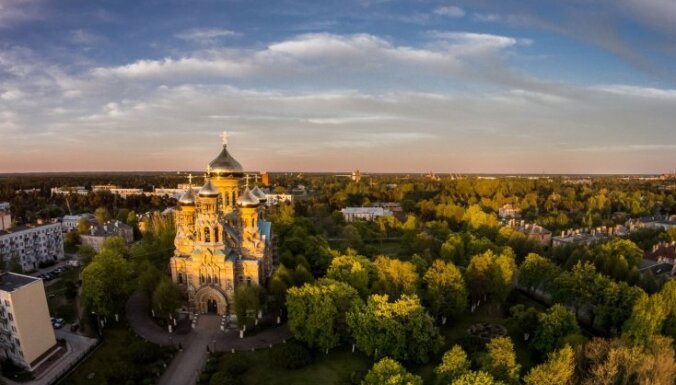 If you are a true history aficionado and want to see something from the old military, Karosta is the place to see. Karosta was built at the turn of the 19th and the 20th centuries as a military base of Russian Empire. This neighborhood today is a special part of the city where the Tsarist time architecture coexists alongside with the Soviet era heritage. It is kind of a city inside of a city, and there are a lot of place to see there that will take your breath away, like the Karosta Prison - a prison from the early 20th century open for tourists, that offers anyone to experience the life of a prisoner; Northern Breakwater - the 1,8 km long construction is a popular place among locals to watch the sunsets and experience unforgettable moments when storm waves bang against the coast; Northern Forts - the remains of the Tsar's Russia sea fortress from the end of the 19th century; Redan - part of late-19th century Tsar-time fortress, which saw heavy battles in 1919 during Latvian Independence War; The St. Nicholas Orthodox Maritime Cathedral - the visual and spiritual dominant of the whole Karosta area. Its golden towers can be seen miles away.
Places to go
Concert hall "The Great Amber" is something you cannot unnotice when arriving in Liepaja. This magnificent building is a regional centre of culture and events, as well as home to the Liepāja Symphony orchestra, Emils Melngailis Liepaja Music Secondary School. This concert hall holds concerts for famous contemporary music genre musicians, art exhibitions, plays and more. Every Sunday at 12:00, at the information desk of the concert hall you can meet a Liepāja guide, whom you will recognize by holding the red-green Liepāja flag. This guide will give you a 1,5 - 2 hours long tour in the old city streets together, learning more about its history and cultural charm.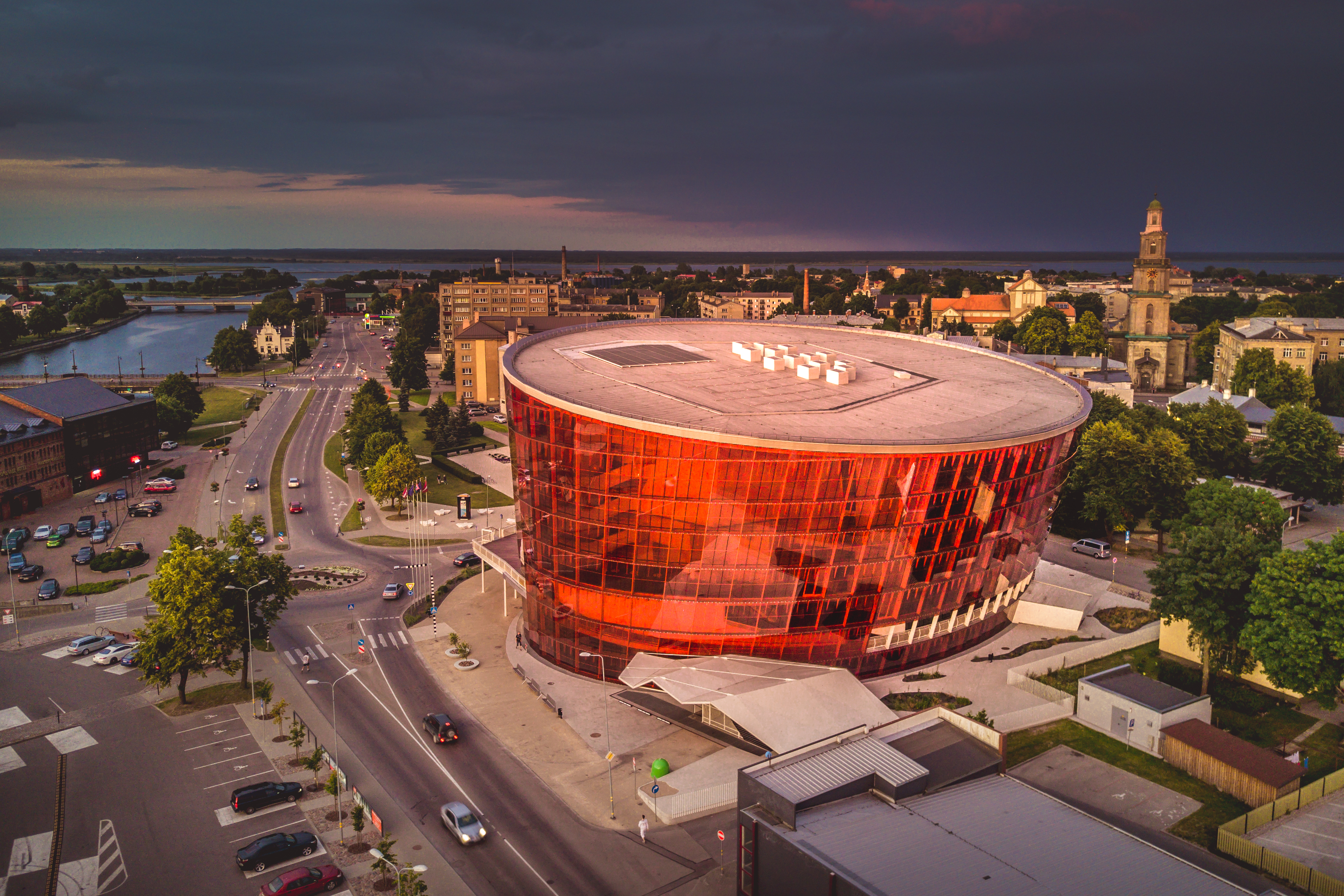 If you want to go on some adventures this summer, we have two big summer festivals coming up this year - Summer Sound Festival and Klusuma Festivāls (The festival of Silence) - both very different from each other, but definitely worth your time.
Summer Sound will be held in the Liepaja beach the 9th time on the 2nd and 3rd of August. This festival brings thousands of visitors every year and this year there will be more than 26 artists from all around the world: DJ's and musicians performing live on several stages. In the territory there will be bars, fun activities and chill spots - overall a great summer festival.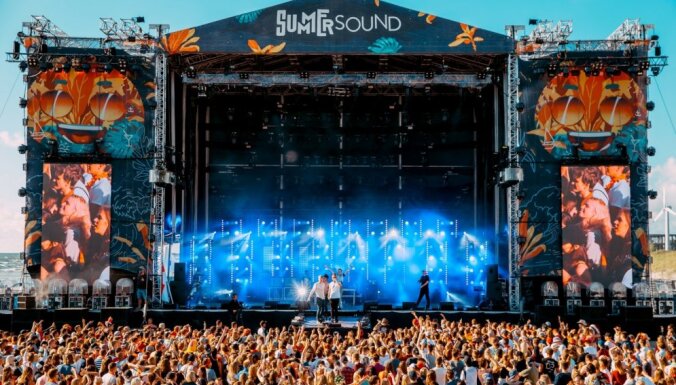 Klusuma Festivāls will be held in Liepaja for the first time on the 16th and 17th of August. It is something very different from any other festivals out there. The location is beautiful and peaceful - near the beach and the woods. Its purpose is to make people relax, meditate, listen to heartwarming music and keep a peaceful silence to limit the outside factors and disconnect from the noisy outside world to recharge and find balance. There will be live acoustic music performances by known Latvian musicians and groups and other relaxing activities. In this festival it's all about not using your phone and not drinking, but enjoying the nature and finding peace.
Enjoy being active at the Adventure park Tarzan - there are several obstacle crossing routes in the parks pine trees, differing the difficulty in total from 77 various obstacles in height from one meter up to 15 meters for kids and adults, including the 330 meters long slide across the whole water pit Beberlini. Right next to it is the Active Leisure park BB Wakepark, which offers a wakeboarding track and equipment rentals, SUP board, boats and pedal catamaran rental, and for the full relaxation, BB SPA - sauna and hot-tub services. There is also a café in the territory.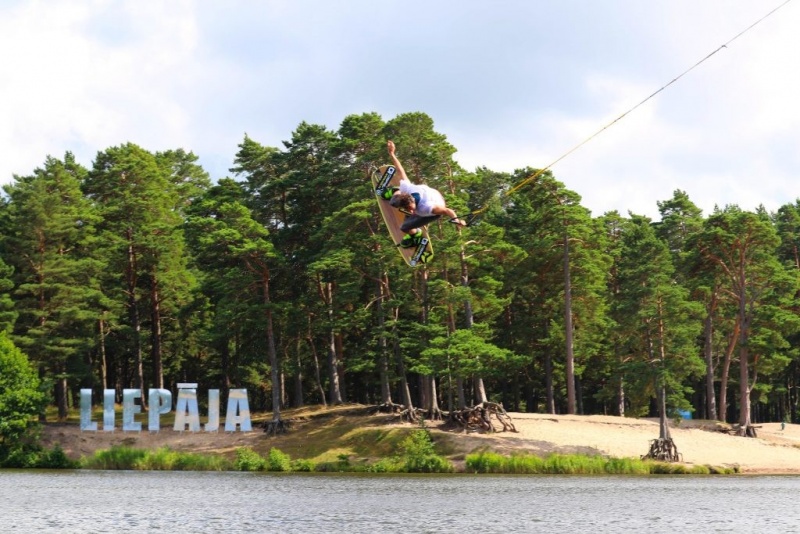 If you're looking for something more calm and relaxing than the previous two, visit the LOC Pool&SPA. It is the place to go no matter the weather or occasion. You can go alone or with your friends or family and have as much fun as relaxation. This place offers a full day's worth of activities like swimming pools with various depth levels, SPA pools, jacuzzi, salt sauna, turkish bath, children's playground, aromatic sauna and a bar to enjoy some fresh cocktails.
Places to hang out and eat
Boulangerie - the charm of a small café with the charm of French interior, patisserie and handmade bread. A stopover for those who appreciate things with added value - music, art and books. This café in the city centre has a roof terrace with seating tables, so you can enjoy the sunny weather and a cup of freshly brewed coffee with some friendly little birds that always like to keep the guests company.
Restaurant Roma - this restaurant is a part of the Art Hotel Roma, but it will give you an experience to remember. The elegant interior is made of antiques, it is small and cozy, and very romantic. You can see the view of the Rome Garden from it, enjoy excellent coffee, mouth-watering cakes, homemade bread, refined Italian food, rich and delicious meals, and extensive wine list.
Street Burger - this place is all about burgers made from the finest ingredients, freshly prepared in the kitchen on daily basis. Each burger is prepared to customers request on an open-flame grill offering a great dining experience. It has a modern and youthful vibe, which will be great for a hangout or family dinner.
A very popular place for people to meet up, chat and get some good food is café Darbnīca. It it is on the main street of Liepaja - Lielā iela. Get some great cheesecakes, freshly brewed coffee, snacks, some burgers, and a variety of craft beers. It is pretty crowded, but there is something special about this place, because people just can't get enough of it.
A new place that has opened up few steps further than Darbnīca is The Garage or Garāža. This is the place for men to have their best chill time. It is the combination of a barber shop and a bar. Get a new haircut or take care of your beloved beard with the help of professional barbers and have a pint of beer while you're at it. You can also watch some sports games with your favourite buddies in there and just chill without any distractions.
Miezis&Ko (Barley&Company) is a pocket format craft beer cellar in Liepaja and kind of the local kingdom of craftbeers. This little bar in Julianna district, that is near the port, offers 8 selected craft beers on tap and a good choice of the selected European beers in bottles.
Places to party
Red Sun Buffet Beach Bar - this bar is located in the Liepaja beach. Every summer's weekend there are some wild parties going on. The DJ playing, the people dancing, having lots of fun and enjoying the beauty of the beach at the same time.
Cukurfabrik' - this nightclub is only open at weekends, but it always brings a hell of a party in the city centre. It has a roof terrace where you can have a nice meal at the grill bar and enjoy the city skyline. DJ performances, musicians, a bar and a city skyline - everything you need for a night out at Liepaja.
Nightclub BIG7 - located in the city centre, which offers parties in 3 separate dance halls
with DJ's playing several music genres to dance to like: music of 1980s-90s, deep house, tech house, Russian dance music; Hip Hop and R'n'B.
Fontaine Palace - this nightclub is located near the Trade Canal and it is all about Rock. Several rock groups and artists perform live at this club every weekend. You can also attend concerts of folk, punk, hip-hop, blues and jazz artists. This place definitely has a unique atmosphere.
This was our take on the top things to do and see in Liepaja, but there are still a lot of places to visit in our hometown. If you want to learn more about the places mentioned above and more, check out Liepaja Travel.
Liepaja city is truly a beautiful place to be - a contrasting city which holds historic value, but is constantly changing with winds of modern culture and architecture. It has the perfect soil for sprouts of creativity and innovation. If you want to see in person how we create our wooden watches from scratch, visit the Ovi Watch workshop. Contact us personally via e-mail, Facebook or Instagram. We would love to have you here and show you what we are made of. Who knows... maybe we can create something very special just for you?
0 Comments